---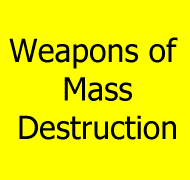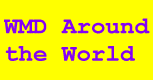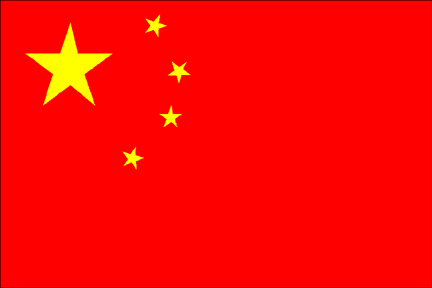 ---
Nuclear Weapons
By 1953 the Chinese, under the guise of peaceful uses of nuclear energy, had initiated research leading to the development of nuclear weapons. The decision to develop an independent strategic nuclear force was made no later than early 1956 and was to be implemented within the Twelve-Year Science Plan presented in September 1956 to the Eighth Congress of the CCP. The decision to enter into a development program designed to produce nuclear weapons and ballistic missile delivery systems was, in large part, a function of the 1953 technology transfer agreements initiated with the USSR. In 1951 Peking signed a secret agreement with Moscow through which China provided uranium ores in exchange for Soviet assistance in the nuclear field. In mid-October 1957 the Chinese and Soviets signed an agreement on new technology for national defense that included provision for additional Soviet nuclear assistance as well as the furnishing of some surface-to-surface and surface-to-air missiles. The USSR also agreed to supply a sample atomic bomb and to provide technical assistance in the manufacture of nuclear weapons. The Soviets provided the Chinese with assistance in building a major gaseous diffusion facility for production of enriched uranium. Subsequently the Chinese accused Moscow of having abrogated this agreement in 1959, and having "refused to supply a simple atomic bomb and technical data concerning its manufacture."

China began developing nuclear weapons in the late 1950s with substantial Soviet assistance. Before 1960 direct Soviet military assistance had included the provision of advisors and a vast variety of equipment. Of the assistance provided, most significant to China's future strategic nuclear capability were an experimental nuclear reactor, facilities for processing uranium, a cyclotron, and some equipment for a gaseous diffusions plant.

When Sino-Soviet relations cooled in the late 1950s and early 1960s, the Soviet Union withheld plans and data for an atomic bomb, abrogated the agreement on transferring defense technology, and began the withdrawal of Soviet advisers in 1960. Despite the termination of Soviet assistance, China committed itself to continue nuclear weapons development to break "the superpowers' monopoly on nuclear weapons," to ensure Chinese security against the Soviet and United States threats, and to increase Chinese prestige and power internationally.

When China decided in 1955 to develop atomic bombs it faced a number of technological choices as to the most appropriate route to follow. At that time China could only work on one path, and had to choose between producing Pu239 from a reactor, or developing the method of producing U235 through isotope separation. The uranium path offered two alternatives, either system, either chemical separation or physical separation. Chemical separation of Pu235 from the mixed system of U235 and U238 would have been easier than physical separation, but the separation of plutonium and uranium was difficult due to the high radioactivity of the Pu-U system, and the severe toxicity of plutonium. Therefore, the chosen path was the physical separation of U235 and U238 isotopes. The implosion method of detonating an atomic bomb was considered more technically advanced, though there were questions as to whether China was capable of producing a uranium bomb detonated by the implosion method.

China made remarkable progress in the 1960s in developing nuclear weapons. In a thirty-two-month period, China successfully exploded its first atomic bomb (October 16, 1964), launched its first nuclear missile (October 25, 1966), and detonated its first hydrogen bomb (June 14, 1967.

The first Chinese nuclear test was conducted at Lop Nor on 16 October 1964 (CHIC 1). It was a tower shot involving a fission device with a yield of 25 kilotons. Uranium 235 was used as the nuclear fuel, which indicates Beijing's choice of the path of creating high-yield nuclear weapons right away. Of the ten test shots that followed by 29 September 1969, six are believed to have been related to thermonuclear development. The others had as their goals the adaptation of CHIC 1 for bomber delivery and test of a missile warhead (CHIC 4). The third nuclear test was conducted on 9 September 1966 using a Tu-16 bomber. In addition to uranium 235, this nuclear device, with a yield around 100 KT, this time contained lithium 6, which attested to China's readiness to test a thermonuclear explosion. CHIC 6, an airdrop test on 17 June 1967, was the first full-yield, two-stage thermonuclear test. Although the Cultural Revolution disrupted the strategic weapons program less than other scientific and educational sectors in China, there was a slowdown in succeeding years. The successes achieved in nuclear research and experimental design work permitted China to begin series production of nuclear (since 1968) and thermonuclear (since 1974) warheads.

Subsequent nuclear tests (CHIC 12, CHIC 13) were suggestive of a new phase of the PRC test programs. Both were low yield weapons. It appeared possible that CHIC 13 was delivered by an F-9 fighter aircraft and may have been a proof test of a weapon.

One of the objectives of the final series of Chinese nuclear tests was to miniaturize China's nuclear warheads, dropping their weight from 2200 kgs to 700 kgs in order to accommodate the next generation of solid-fueled missile systems.

In addition to the development of a sea-based nuclear force, China began considering the development of tactical nuclear weapons. PLA exercises featured the simulated use of tactical nuclear weapons in offensive and defensive situations beginning in 1982. Reports of Chinese possession of tactical nuclear weapons remained unconfirmed in 1987. In 1988 Chinese specialists tested a 1-5 KT nuclear device with an enhanced radiation yield, advancing the country's development of a very low yield neutron weapon and laying the foundation for the creation of nuclear artillery.

There is considerable uncertainly in published estimates of the size of the Chinese nuclear weapons stockpile. In the late 1980s it was generally held that China was the world's third-largest nuclear power, possessing a small but credible nuclear deterrent force of 225 to 300 nuclear weapons. Other estimates of the country's production capacities suggested that by the end of 1970 China had fabricated around 200 nuclear weapons, a number which could have increased to 875 by 1980. Assuming an average annual production of 75 nuclear weapons during the 1980s, some estimates even suggested that by the mid-1990s the Chinese nuclear industry had produced around 2,000 nuclear weapons for ballistic missiles, bombers, artillery projectiles and landmines.

In 2005 and 2006, the Department of Defense's annual report on China's military forces included a detailed table of China's ballistic missiles. The table suggested that China had 250-296 launchers with 793-916 missiles of seven types. Of these, approximately 105 are thought to be armed with nuclear warheads:

Pentagon Overview of China's Missile Forces, 2006

China's Missile Inventory

Launcher

Missiles
Estimated Range

DF-5/CSS-4 ICBM

20

20

8,460+ km

DF-4/CSS-3 ICBM

10-14

20-24

5,470+ km

DF-3/CSS-2 IRBM

6-10

14-18

2,790+ km

DF-21/CSS-5 MRBM Mod 1/2

34-38

19-50

1,770+ km

JL-1 SLBM

10-14

10-14

1,770+ km

DF-15/CSS-6 SRBM

70-80

275-315

600 km

DF-11/CSS-7 SRBM

100-120

435-475

300 km

JL-2 SLBM

DEVELOPMENTAL

8,000+ km

DF-31 ICBM*

DEVELOPMENTAL

7,250+ km

DF-31A ICBM

DEVELOPMENTAL

11,270+ km

Total

250-296

793-916

* China defines the DF-31 as a long-range ballistic missile, not an intercontinental ballistic missile.



DF stands for Dong Feng which means "east wave." The U.S. designation CSS stands for Chinese Surface-to-Surface. Color codes:

Red

(nuclear),

Blue

(possibly nuclear), Black (not nuclear).



Source:

U.S. Department of Defense, Office of the Secretary of Defense, Military Power of the People's Republic of China, 2006, May 23, 2006, p. 50. Colors and notes added. Table reproduced and further analyzed in Hans M. Kristensen, et al., Chinese Nuclear Forces and U.S. Nuclear War Planning, Federation of American Scientists and Natural Resources Defense Council, November 2006, p. 38.
The DOD table followed a fact sheet published by the Chinese Ministry of Foreign Affairs in April 2004, which stated: "Among the nuclear-weapon states, China...possesses the smallest nuclear arsenal." Since Britain has declared that it has less than 200 operationally available warheads, and the United States, Russia, and France have more, the Chinese statement could be interpreted to mean that China's nuclear arsenal is smaller than Britain's. Not surprisingly the devil is in the details; does the word "arsenal" refer to the entire stockpile or just the portion of it that is operationally deployed?
Based on these, and numerous other declassified and unclassified documents, FAS and NRDC in 2006 estimated the composition of the Chinese nuclear arsenal as follows:
Estimated Chinese Nuclear Forces 2006

China Designation

U.S./NATO
designation

Year
deployed

Range
(kilometers)

Warhead
x yield

Missiles deployed

Warheads deployed

Land-based missiles*

DF-3A

CSS-2

1971

3,100a

1 x 3.3 Mt

16

16

DF-4

CSS-3

1980b

5,500

1 x 3.3 Mt

22

22

DF-5A

CSS-4 Mod 2

1981

13,000

1 x 4-5 Mtc

20

20

DF-21A

CSS-5 Mod 1/2

1991

2,150

1 x 200-300 kt

35

35

DF-31

(CSS-X-10)

2006 ?

7,250+

1 x ?

n.a.

n.a.

DF-31A

n.a.

2007-2009 ?

11,270+

1 x ?

n.a.

n.a.

Subtotal

93

93

Submarine-launched ballistic missiles (SLBMs)**

JL-1

CSS-NX-3

1986

1,770+

1 x 200-300 kt

12

12

JL-2

CSS-NX-4

2008-2010 ?

8,000+d

1 x ?

n.a.

n.a.

Subtotal

12

12

Total strategic ballistic missiles

105

105

Aircraft***

Hong-6

B-6

1965

3,100

1-3 x bomb

100

20

Attack

(Q-5, others?)

1 x bomb

20

Subtotal

40

Short-range tactical weapons

DF-15e

CSS-6

1990

600

1 x low

~300

?

DH-10?

(LACM)f

2006-2007 ?

?

1 x low ?

n.a.

n.a.

Total

~145g

* DF stands for Dong Feng, which means "east wave." ** JL stands for Julang. The single SSBN equipped with the JL-1 has never sailed on a deterrent patrol. *** Figures for aircraft are for nuclear-configured versions only. Hundreds of aircraft are deployed in non-nuclear versions. Aircraft range is equivalent to combat radius. Assumes 20 bombs for the force, with yields estimated between 10 kilotons and three megatons.

a U.S. Air Force, National Air Intelligence Center, "China Incrementally Downsizing CSS-2 IRBM Force," Foreign Missile Update, NAIC-1030-098B-96, November 1996, p. 12. Reproduced in Bill Gertz, The China Threat: How the People's Republic Targets America (Washington, D.C.: Regnery, 2000), pp. 233-234.
The unclassified range is 2,800 km. See: U.S. Department of Defense, Office of the Secretary of Defense, The Military Power of the People's Republic of China, 2005, July 20, 2005, p. 45; U.S. Departmgent of the Air Force, National Air Intelligence Center, Ballistic and Cruise Missile Threat, NAIC-1031-0995-03, August 2003, p. 10. The longer classified range makes the DF-3A a "long-range" missile rather than a "medium-range" missile as is normally reported.

b The DF-4 may have become operational already in 1975. U.S. Central Intelligence Agency, PRC Defense Policy and Armed Forces, National Intelligence Estimate 13-76, November 11, 1976, p. 47.

c The U.S. intelligence community says that China might decide to deploy multiple warheads (up to three) on each DF-5A in an effort to overcome the U.S. missile defense system.

d The DIA stated in February 2006 that the range of the JL-2 is "8,000+ kilometer". Lieutenant General Michael D. Maples, U.S. Army, Director, Defense Intelligence Agency, Current and Projected National Security Threats to the United States, statement for the record before the Senate Armed Services Committee, February 28, 2006, p. 11.

e Mainly used as a conventional missile. May have nuclear capability.

f The DOD says that one of China's forthcoming land-attack cruise missiles may be nuclear.

g Additional warheads are believed to be in storage for a total stockpile of approximately 200 nuclear warheads. Extra fissile material is also in storage.

Source: Hans M. Kristensen, et al., Chinese Nuclear Forces and U.S. Nuclear War Planning, Federation of American Scientists and Natural Resources Defense Council, October 2006.

China's nuclear forces, in combination with the PLA's conventional forces, serve to deter both nuclear and conventional attack. Chinese leaders repeatedly have pledged never to be the first to use nuclear weapons, and they have accompanied the no-first -use pledge with a promise of certain nuclear counterattack if nuclear weapons are used against China. China envisioned retaliation against strategic and tactical attacks and would probably strike countervalue rather than counterforce targets. The combination of China's few nuclear weapons and technological factors such as range, accuracy, and response time might further limit the effectiveness of nuclear strikes against counterforce targets. China is seeking to increase the credibility of its nuclear retaliatory capability by dispersing and concealing its nuclear forces in difficult terrain, improving their mobility, and hardening its missile silos.
Related Resources
Chinese Nuclear Forces and U.S. Nuclear War Planning, Federation of American Scientists and Natural Resources Defense Council, November 2006.
Nuclear Weapons Systems in China, Defense Intelligence Agency, 24 April 1984, courtesy of Hans M. Kristensen (heavily redacted). See also alternate version of the same document from the National Security Archive. (And reconstructed version compiled from both sources.)
Chinese Nuclear Forces, 2006, Nuclear Notebook, Bulletin of the Atomic Scientists, May/June 2006.
Chinese Nuclear Forces, 2003, Nuclear Notebook, Bulletin of the Atomic Scientists, November/December 2003
---
---
http://www.fas.org/nuke/guide/china/nuke/
Maintained by Hans M. Kristensen
Updated November 29, 2006