---
People's Liberation Army
Air Force
---
Luqiao Airbase
28°34'N 121°26'E
This airfield, located on the coast near no major population center, is almost certainly a military airbase. Luqiao is reportedly one of six airbases operated by the PLA Navy Flight Unit, subordinated to the East Sea Fleet headquartered at Ningbo.

Based on CORONA imagery from about thirty years ago, this airbase consists of a hard-surface runway that is close to 8,000 feet long. Like several other Chinese airbases, this base has at least 30 revetted hardstands in two groupings -- half of them are in the northeastern part and the other half are in the southwestern part of the base. Each revetment may contain up to three combat aircraft as seen at other PLAAF bases. Accordingly, in this configuration, the base may support up to 90 aircraft. The revetments connect to the main runway via at least four taxiways. At each end of the runway, there appear to be enough alert hardstands for about 20 aircraft or 40 total aircraft, counting both ends. There are no obvious weapons storage areas in the CORONA imagery. There appears to be a surface-to-air-missile defense site near the base.
Photographic Evaluation Report
High resolution imagery is available from two sources, including declassified CORONA imagery. As of 08 April 2000 Russian 2-meter resolution KVR-1000 imagery coverage was not available via the SPIN-2 service on TerraServer. As of 08 April 2000 archival Space Imaging IKONOS 1-meter imagery available on the CARTERRA™ Archive includes 4 scenes of this area, acquired between 23 March 2000 and 26 March 2000. Of these scenes, however, 2 have heavy cloud cover in excess of the standard 20% threshold. One of the cloud-free scenes includes Luqiao Airbase.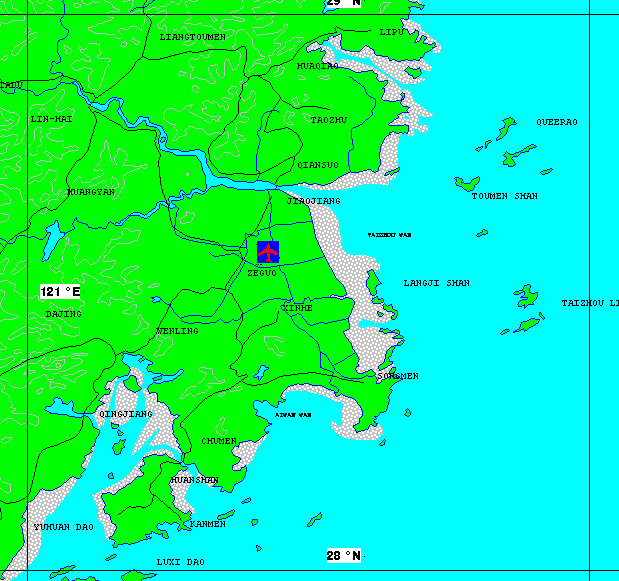 | | |
| --- | --- |
| 1970 - CORONA | 2000 - IKONOS |
| | |
| | |
| | |
| | |
| | |
| | |
| | |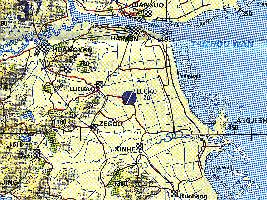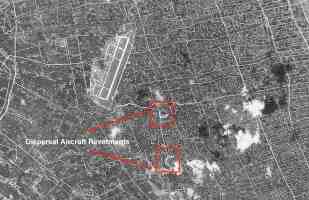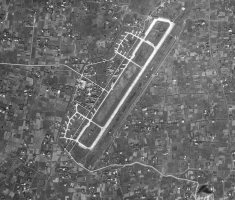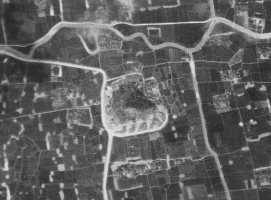 Dispersed Aircraft Revetments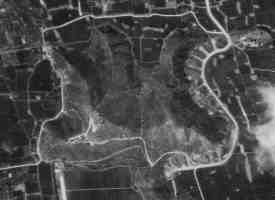 Dispersed Aircraft Revetments
Sources and Resources
---
---
http://www.fas.org/nuke/guide/china/facility/luqiao.htm
Maintained by Webmaster
Originally created by John Pike
Updated Friday, May 12, 2000 12:00:01 AM