---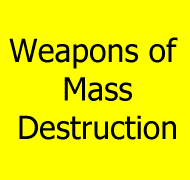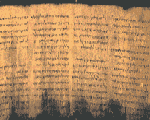 ---
Incidents at Sea Agreements
In the late 1960s, there were several incidents between forces of the U.S. Navy and the Soviet Navy. These included planes of the two nations passing near one another, ships bumping one another, and both ships and aircraft making threatening movements against those of the other side. In March 1968 the United States proposed talks on preventing such incidents from becoming more serious. The Soviet Union accepted the invitation in November 1970, and the talks were conducted in two rounds -- October 1, 1971, in Moscow and May 17, 1972, in Washington, D.C. The Agreement was signed by Secretary of the Navy John Warner and Soviet Admiral Sergei Gorshkov during the Moscow summit meeting in 1972.

Specifically, the agreement provides for:

steps to avoid collision;

not interfering in the "formations" of the other party;

avoiding maneuvers in areas of heavy sea traffic;

requiring surveillance ships to maintain a safe distance from the object of investigation so as to avoid "embarrassing or endangering the ships under surveillance";

using accepted international signals when ships maneuver near one another;

not simulating attacks at, launching objects toward, or illuminating the bridges of the other partys ships;

informing vessels when submarines are exercising near them; and

requiring aircraft commanders to use the greatest caution and prudence in approaching aircraft and ships of the other party and not permitting simulated attacks against aircraft or ships, performing aerobatics over ships, or dropping hazardous objects near them.

The agreement also provides for: (1) notice three to five days in advance, as a rule, of any projected actions that might "represent a danger to navigation or to aircraft in flight"; (2) information on incidents to be channeled through naval attaches assigned to the respective capitals; and (3) annual meetings to review the implementation of the Agreement.

The protocol to this agreement grew out of the first meeting of the Consultative Committee established by the agreement. Each side recognized that its effectiveness could be enhanced by additional understandings relating to nonmilitary vessels. In the protocol signed in Washington, D.C., on May 22, 1973, each party pledged not to make simulated attacks against the nonmilitary ships of the other.

Like other confidence-building measures, the Incidents at Sea Agreement does not directly affect the size, weaponry, or force structure of the parties. Rather, it serves to enhance mutual knowledge and understanding of military activities; to reduce the possibility of conflict by accident, miscalculation, or the failure of communication; and to increase stability in times of both calm and crisis. In 1983, Secretary of the Navy John Lehman cited the accord as "a good example of functional navy-to-navy process" and credited this area of Soviet-American relations with "getting better rather than worse." In 1985, he observed that the frequency of incidents was "way down from what it was in the 1960s and early 1970s."
---
---
http://www.fas.org/nuke/control/sea/intro.htm

Maintained by Webmaster